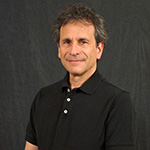 John Rubenstein, MD, PhD
We study the following processes in the development mouse forebrain:
Mechanisms governing regional and cell type specification within the cortex and basal ganglia.
Transcriptional hierarchies, including identification of gene regulatory elements (enhancers), which govern cell fate decisions in the cerebral cortex, basal ganglia, and hypothalamus.
Molecular mechanisms controling cell migration.
Genetic studies of human neurogenetic disorders, such as Autism and Epilepsy.
Developmental & Stem Cell Biology
Genetic Control of Development and Diseases of the Forebrain
Websites