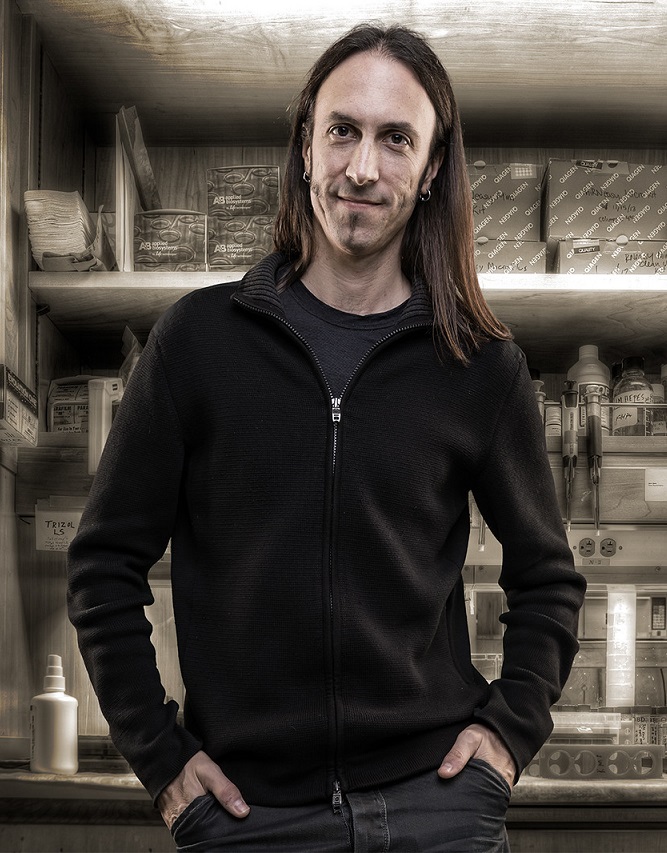 Mark Ansel, PhD
Director, Biomedical Sciences Graduate Program
Associate Professor
Department of Microbiology and Immunology
In the Ansel Lab, we are RNA immunologists working to understand the molecular and cellular underpinnings of the chronic tissue inflammation and dysfunction that manifest in immune-mediated diseases, including infectious disease, autoimmunity, and allergy, especially asthma. RNA is a messenger molecule, tasked with carrying information about the state of a cell and its genome so that internal and external cues can be translated into action. The BioNTech/Pfizer and Moderna SARS-CoV-2 RNA vaccines are a powerful demonstration of the potential of harnessing RNA for the prevention and treatment of human diseases. The Ansel lab has developed novel biochemical and computational techniques to discover the regulatory information encoded in RNA molecules. We use human and mouse genetics to interrogate the function of novel RNA modules in the programming of cell fate and function, with a focus on lymphocytes and epithelial cells. Since it is now clear that RNA can be delivered safely and effectively to cells, engineering these modules for cell reprogramming is a viable and exciting new path for development of therapeutics and customized cell therapies.
Active projects in the laboratory focus on RNA regulation of immune cell programming, and multi-omic analysis of human airway disease. We use in vitro cell differentiation systems, mouse genetics, disease models, and high dimensional cellular and molecular analyses in human biospecimens to unravel the regulatory networks that underlie immunity and immune pathology.
The major research goals of our laboratory are:
To define the molecular mechanisms that control miRNA homeostasis in lymphocytes, and determine how the microRNA repertoire is so dramatically remodeled during T cell activation.
To discover the interaction networks and biological functions of RNA binding proteins and microRNAs that regulate lymphocytel differentiation and immune effector functions.
To uncover the molecular and cellular circuitry that underlies the immunopathogenesis of asthma and other immune-mediated diseases.
Cancer Biology & Cell Signaling
RNA Regulation in the Immune System
Websites