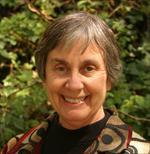 Jennifer Puck, MD
Dr. Puck earned her undergraduate and medical degrees at Harvard University and Harvard Medical School, after which she completed clinical and research training in pediatrics, infectious diseases and immunology at Washington University in St. Louis, Missouri, and Baylor College of Medicine in Houston, Texas. After serving on the faculties of the University of Pennsylvania in Philadelphia and the National Human Genome Research Institute, NIH, in Bethesda, Maryland, she joined UCSF in 2006 as Professor of Pediatrics. In addition to caring for patients as an immunologist and teaching biomedical trainees at all levels, Dr. Puck has a basic and translational research program that focuses on human immune disorders as well as mouse models of lymphocyte development. Dr. Puck has used genetic and genomic technology as well as cellular immunology to study the basis of impaired lymphocyte development as well as immune dysregulation. She has published over 215 peer reviewed research papers in addition to over 120 chapters and reviews; she is an editor and contributor to Primary Immunodeficiencies: A Molecular and Genetic Approach, 3rd 2014, and Clinical Immunology, Principles and Practice, 6th ed, 2021.
Noting the advantages in survival and outcomes for infants with severe combined immunodeficiency (SCID) after diagnosis and treatment early in life, Dr. Puck conceived and developed a newborn screening test that uses the universally collected dried blood spots to detect SCID. DNA extracted from the blood spots is assayed by PCR to quantitate T cell receptor excision circles (TRECs), a biomarker for the generation of a normal, diverse repertoire of T cells. Absent or low TRECs suggest SCID. This testing, now adopted in newborn screening panels throughout the USA and a growing number of countries, allows infants affected with SCID and other conditions with insufficient T cells to be detected early and treated.
Dr. Puck's translational research also includes advances in therapies for individuals with SCID. She and Dr. Mort Cowan lead the first in human gene therapy clinical trial for SCID due to defects of the DNA repair gene Artemis (DCLRE1C).
Dr. Puck directs the UCSF Jeffrey Modell Diagnostic Center for Primary Immunodeficiencies. She serves on the Medical Advisory Committee of the Immune Deficiency Foundation, the Committee on Primary Immunodeficiency Disease of the International Union of Immunological Societies. She is PI of the NIH-funded Primary Immune Deficiency Treatment Consortium (PIDTC), part of the Rare Disease Clinical Research Network. She has been elected to the American Society of Clinical Investigation (ASCI), Society for Pediatric Research (SPR), Association of American Physicians (AAP), American Pediatric Society (APS) and National Academy of Medicine. She received the Abbot Award in Clinical and Diagnostic Immunology from the American Society of Microbiology in 2013, the Colonel Harlan Sanders Award for Lifetime Achievement in Genetics from the March of Dimes in 2014, and the Boyle Achievement Award for service to primary immunodeficiencies from the Immune Deficiency Foundation in 2017.
Inherited disorders of lymphocyte development
5/25/21 Sharpening your Mentoring Skills (SyMS) 
Websites