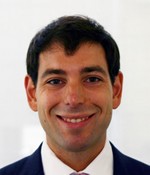 Trever Bivona, MD, PhD
Associate Professor
Member, UCSF Helen Diller Family Comprehensive Cancer Center
Member, QB3
Departments of Medicine
Department of Cellular and Molecular Pharmacology
The Bivona lab conducts genetic and cell biological studies to uncover the fundamental principles that underlie the aberrant cell signaling events driving tumor initiation, progression, and drug resistance. The overall goal of this integrative research program is to understand the regulatory events underlying cancer cell growth through hypothesis-driven, laboratory-based investigations in order to improve cancer therapy and cancer patient survival.
Cancer Biology & Cell Signaling
Molecular characterization and precision treatment of solid cancers.
Websites