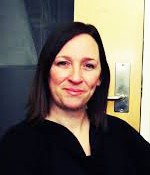 Susan Lynch, PhD
Director, Colitis and Crohn's Disease Microbiome Research Core
Associate Professor
Department of Medicine - Gastroenterology
The human superorganism represents a coalition of man and microbes, with the greatest diversity and burden of these species concentrated in the lower gastrointestinal (GI) tract. Recent studies in this emerging field have demonstrated relationships between the composition of these communities and diverse aspects of host physiology, including metabolism and immunological function. Our research focuses on microbial communities associated with chronic inflammatory diseases of the gastrointestinal and respiratory tracts. Using clinical samples to inform studies using murine models, we examine relationships between microbial community composition and function in an effort to better understand microbial-host interplay in the context of chronic inflammatory disease.

Major goals. Research in the Lynch laboratory addresses key areas of human microbiome research:
• Early-life microbiome assembly
• Community perturbation and reassembly
• Relationships between microbiome composition, function and chronic immune activation
• Development of rationally designed novel microbiome-based therapeutics
• The gut-airway axis

On-going research.

Inflammatory Bowel Disease. Current efforts are aimed at understanding relationships between host genetics, diet and the gastrointestinal microbiome of patients with ulcerative colitis as well as improving our understanding of the central tenets underlying the process of gut microbiome perturbation and reassembly. 

Cystic fibrosis (CF). Airway and gastrointestinal microbiome studies are aimed at improving our understanding of the subsets of species that contribute to chronic pulmonary function decline and susceptibility to pulmonary infection in this patient population. 

Asthma. Current research efforts are focused on examining the influence of the household microbial environment on childhood atopic asthma development. Studies involve examination of both upper respiratory and gastrointestinal microbiome and the relationship between community composition and function on clinical and immunological markers of disease. In addition we are engaged in studies determining the impact of very early-life microbiome supplementation with a single Lactobacillus species on gastrointestinal microbial community structure and function and propensity to develop childhood allergic disease. Murine studies are also on-going to identify species and mechanisms of microbial protection against allergen and viral airway infection.

Sinusitus. Upper airway infections, particularly chronic sinus infection impacts more than 30 million Americans and incurs an annual multi-billion dollar health care burden. We are currently engaged in studies examining the role of the sinus microbiome in either mediating or protecting against both acute and chronic sinusitis. We are also examining in pediatric populations, how perturbation to microbial communities in this niche may lead to aberrant community reassembly and chronic disease development.

HIV. Opportunistic pneumonias remain a leading cause of morbidity and mortality in HIV-infected persons worldwide. Our current research efforts focus on cross-sectional and longitudinal studies to characterize the bacterial, viral, and fungal microbiome present in the lungs of patients with acute and early HIV infection, chronic HIV infection, and opportunistic pneumonia. We are also engaged in studies examining the gastrointestinal microbiome of HIV-infected patients to examine relationships between microbiome composition, the degree of immune activation and the microbial community members involved in diseases processes that contribute to reduced life expectancy in this population.
Virology & Microbial Pathogenesis
Human Microbiome, Chronic Inflammatory Disease
Websites