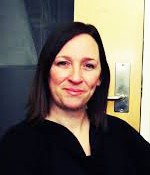 Susan Lynch, PhD
Director, Benioff Center for Microbiome Medicine
Associate Director, Microbiome in Inflammatory Bowel Disease program
Professor
Department of Medicine - Gastroenterology
A broad diversity of co-evolved microbes reside within the human body. Shaped by extrinsic and intrinsic exposures, the microbiome develops in early life and influences immune function and training. Bioactive products of the human microbiome influence host cellular populations in a co-evolved, and frequently reciprocal relationship. Our research program focuses on the role of microbiomes in the origins and chronicity of inflammatory diseases. Leveraging principals of microbial physiology with ecological theory, our research program strives to understand human microbiome genesis, establishment and influence on human immunity. Studies integrate clinical outcomes with large multi-dimensional human microbiome datasets. Leveraging observations made in human populations to inform model systems aimed at deconstructing these complex interactions, we strive to determine microbial-derived mechanisms that promote immune function and programming that contribute to the origins of childhood asthma and to established inflammation in inflammatory bowel disease.
Major goals 
Early-life microbiome development and immune training
Molecular basis of microbial-derived immunomodulation
On-going research
Inflammatory Bowel Disease. Current efforts are aimed at determining the molecular basis of fecal microbial transplant efficacy and of dietary interventions that promote disease remission in patient populations. 
Asthma. Efforts focus on determining the early-life microbial origins of allergy and asthma. In patients with established disease, identification of airway microbiome contributions to respiratory infection and exacerbation has led to a focus on development of novel interventions for specific clades of pathogenic respiratory pathogens. Other studies examine the contribution of the gut microbiome to distinct respiratory phenotypes of asthma.
Virology & Microbial Pathogenesis
Human Microbiome, Chronic Inflammatory Disease
5/2019 - ACRA: Setting training expectations for trainees on the academic career track
3/2020 - Promoting Student Mental Health
5/2021 - Sharpening your Mentoring Skills (SyMS)
Websites