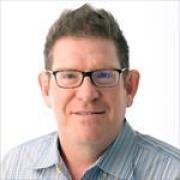 Sam Pleasure, MD, PhD
The Pleasure Lab works on mechanisms controlling development of the cortex and hippocampus. The focus has been on the roles of morphogenic and developmental signaling pathways on the stem cell behavior, cell fate, migration and axon guidance during embryonic and postnatal development. In this area, previous work focused on the roles of Wnt, chemokines and BMP signaling pathways in the developing cortex. More recently, this work has focused on the role of the Sonic Hedgehog pathway in cortical and hippocampal development and function.
In addition, a recent new focus has been to understand the growing category of brain disorders associated with autoantibodies directed to neural antigens and how these antibodies contribute to disease. These efforts are highly collaborative and involve both identifying new examples of such autoimmune disorders by screening a growing patient cohort for autoantibodies as well as understanding the mechanisms by which particular autoantibodies cause cortical dysfunction.
Current Projects
Control of dentate neural stem cell development by Shh signaling – This work has shown that Shh signaling controls the timing of quiescence in neural stem cells in the developing dentate gyrus.
Regulation of adult neurogenesis in the dentate gyrus by neuronal activity driving Shh release using DREADDS – We have identified the cells in the adult dentate gyrus that produce Shh and are exploring whether this signal is released or signals in an activity-dependent manner. We are also exploring the connection between Shh signaling and control of adult neurogenesis by pathologic stimuli – eg seizures.
Cortical targets of Shh signaling during embryonic neurogenesis – We found that Shh signaling in the developing cortex controls neural stem cell phenotype and fate. We are exploring the molecular targets of Shh signaling that control these activities.
Role of NMDAR in the formation of cortical circuits by interactions with axon guidance signaling systems – We've identified a role for NMDAR in the formation of cortical projections and found that this role is dependent on interaction of NMDAR with canonical axon guidance systems.
Understanding the pathophysiology of the anti-NMDA Receptor antibody syndrome – We have generated a human monoclonal antibody directed at the pathophysiologic binding site of the NMDAR in this syndrome. Treating experimental animals with this antibody leads to alterations in NMDAR function and disruption of cortical circuits. We are investigating the mechanisms underlying this phenotype and interested in studying how animals restore function after this insult.
Identification of novel autoantibody associated encephalitis syndromes – We are screening a large patient cohort with presumed autoimmune encephalitis for new autoantibodies using a screening pipeline that allows identification of new autoantibody syndromes.
Characterizing novel anti-neural autoantibodies in schizophrenia and autism patients – Autoantibodies can cause clinical syndromes that resemble schizophrenia and autism. We are screening well-characterized cohorts of these patients for whom we have CSF samples to determine whether there are subsets of patients with autoantibodies to neural antigens.
Developmental & Stem Cell Biology
Websites