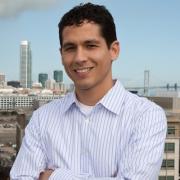 Ryan Hernandez, PhD
Department of Bioengineering and Therapeutic Sciences
Hernandez Lab research focuses on three main areas:
Basic population genomics: we seek to use current patterns of human genetic variation from whole genome sequencing to understand the evolutionary history of human populations.
Disease susceptibility in complex populations: We strive to leverage evolutionary signals in patterns of genetic variation to uncover the meaningful associations with phenotypic variation.
Host-pathogen interactions: We develop tools to leverage patterns of genetic diversity within populations and divergence across phylogenies to learn more about the genetic targets of host-pathogen interactions.
We study patterns of human genetic variation using large-scale data and the tools of population genomics.
3/10/20    Promoting Student Mental Health:A Presentation and Discussion (Staff and Faculty)    
4/23/20    Effective Strategies for IDPs    
4/30/20    Mental Health in a Pandemic: Q&A for Faculty    
2/18/21    Three Truths and Three Tries: Facing and Overcoming Critical Social Justice Challenges at the Micro, Mezzo, and Macro Levels    
2/19/21    DEI Champions Training