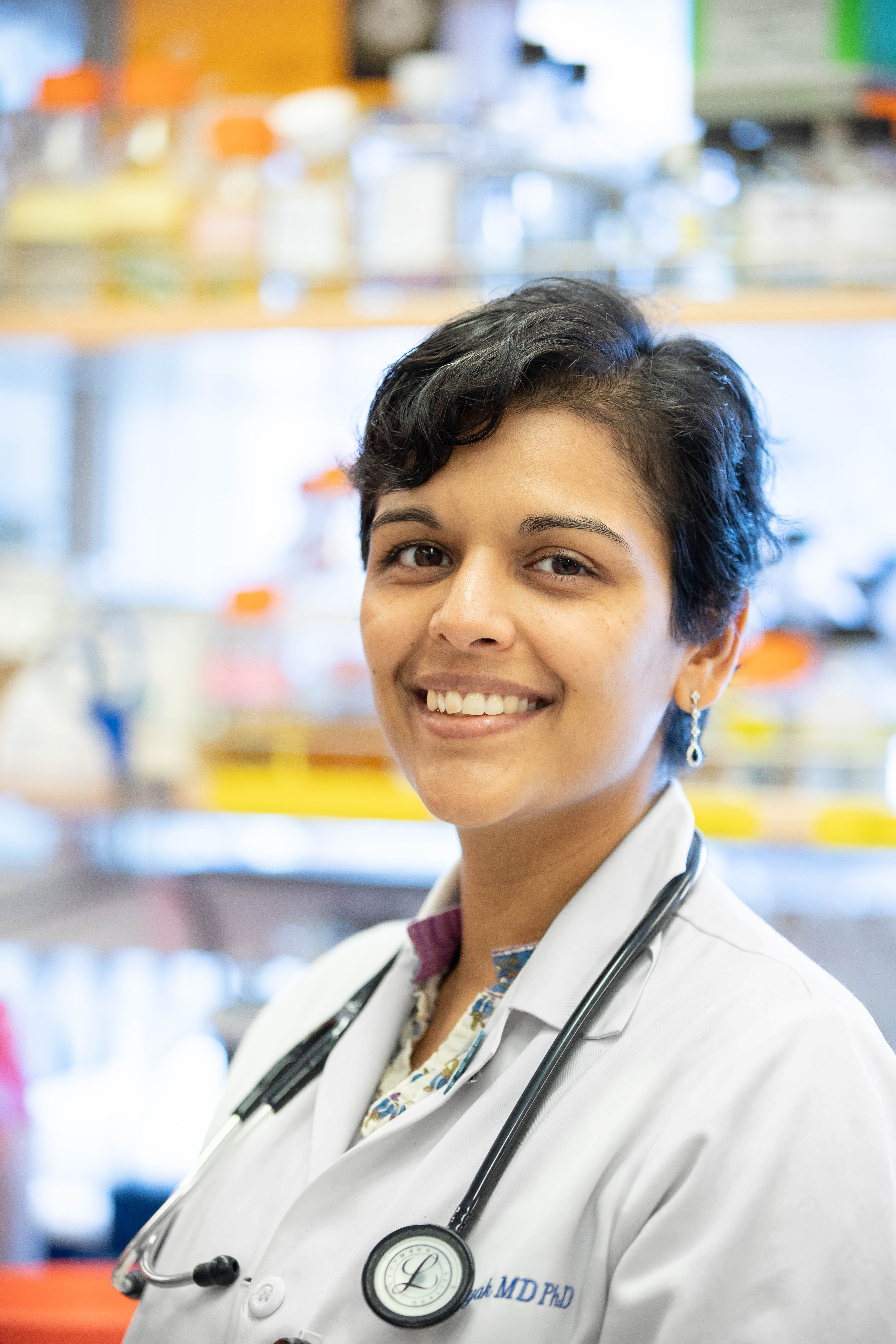 Renuka Nayak, MD, PhD
Asst Professor in Residence
+1 415 221-4810 ext. 22398
The Nayak Lab studies the human gut microbiome and its impact on the treatment of autoimmune and rheumatic disease. We use cutting-edge technologies, such next-generation sequencing, anaerobic microbiology, metabolomics, gnotobiotics, single-cell phenotyping, and CRISPR to investigate the molecular mechanisms by which microbes impact human health and disease. We are also a translational research lab that obtains and studies patient samples; our goal is make discoveries with strong clinical implications. 
In the Nayak Lab, you can expect to become an expert on multiple of the following skills:
Analysis and visualization of large datasets using programming languages such as R
Generation and analysis of sequencing libraries, such as metagenomics, transcriptomics and transposon-sequencing libraries
In vitro anaerobic microbiology
Analytical chemistry, including HPLC, LC-MS, MALDI-TOF and qTOF
Gnotobiology and mouse models of autoimmunity
Single cell immune profiling
Analysis of patient specimens from observational cohorts and interventional studies
We seek to understand the mechanisms by which gut microbes impact the treatment of autoimmune disease using cutting-edge technologies. We strive to advance precision medicine for patients with rheumatic disease.
Elucidating the impact of the human gut microbiome on the treatment of autoimmune disease. Microbiology, translational studies with human samples, metagenomics, gnotobiotics, metabolomics, immunology.
2017 - Scientific Leadership and Laboratory Management Course, UCSF
1/2022 - DEI Champion Training
10/2022 - UCSF-TRAIN-UP program (now called Inclusive Research Mentor/Manager Training)
2/2022 - Raising a Resilient Researcher (NIH-OITE)