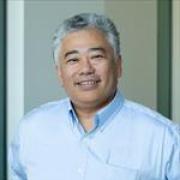 Noriyuki Kasahara, MD, PhD
Professor
Alvera L. Kan Endowed Chair
Neurological Surgery
Radiation Oncology
Advances in techniques for gene transfer and expression have made feasible the treatment of human diseases at the genetic level, while at the same time, the completion of the human genome project has made available a wealth of genetic sequence information which has yet to be fully applied to diagnostics and treatment.  Clinical trials of gene therapy have been in progress for over a decade, and have yielded important insights regarding the safety and efficiency of gene transfer into humans, but have proved disappointing from the standpoint of therapeutic efficacy.  In general, the effectiveness of any gene therapy strategy requires efficient gene transfer to target tissues; this step has been a major impediment despite the use of gene transfer vehicles ("vectors") consisting of engineered viruses that possess highly evolved mechanisms for cellular entry and introduction of genetic material.
The goals of my research program are therefore:  (1) to optimize the application of conventional vector systems, including retrovirus-, lentivirus-, and adenovirus-based vectors, to achieve maximal therapeutic potential;  this includes viral vector-mediated genetic engineering for ex vivo applications such as genetic engineering of stem cells and immunocytes for application to cancer and regenerative medicine, as well as locoregional gene transfer for immunomodulatory strategies against cancer, and (2) to develop a new generation of gene transfer technologies with greater therapeutic efficacy in vivo, including tumor-selectively replication-competent virus vectors for oncolytic virotherapy, and novel hybrid vectors that combine the most advantageous biological characteristics of different types of viruses.
Recently we have focused on evaluating the safety and efficacy of retroviral replicating vectors (RRV) for prodrug activator ('suicide') gene therapy in various preclinical models of cancer, particularly glioblastoma and medulloblastoma, as well as ovarian and CNS-metastatic breast cancer.  Our lead candidate RRV (vocimagene amiretrorepvec, 'Toca 511') shows efficient tumor-selective replication and delivers the yeast cytosine deaminase (CD) enzyme which converts the non-toxic anti-fungal prodrug 5-fluorocytosine (5-FC) into the potent chemotherapy drug 5-fluorouracil (5-FU) directly within the infected cancer cells.  We have also discovered that 'bystander effects' of locally-generated 5-FU result in elimination of immunosuppressive myeloid cells within the tumor microenvironment, thereby activating anti-tumor immune responses.
This lead candidate RRV has shown highly promising evidence of therapeutic activity in early phase clinical trials for recurrent high-grade glioma patients, but recently failed to meet expected endpoints in an nationwide Phase III trial.  Accordingly, we are now pursuing additional strategies to deliver RRV more efficiently in vivo through the use of mesenchymal and neural stem cells as tumor-homing 'carriers' that actively migrate to cancer foci and disseminate virus locally, to develop RRV encoding more potent prodrug activator genes such as bacterial nitroreductase (NTR) and inducible caspase-9 (iCAS), to combine RRV-mediated prodrug activator gene therapy with other oncolytic viruses, and to potentiate activation of anti-tumor immunity by RRV-mediated delivery of cytokines and chemokines.  
In other projects, have also developed hybrid adenovirus-retrovirus vectors which combine the advantages of adenovirus vectors (larger genome size and higher payload capacity, high titer virus production, physical targeting to cancer-specific cellular receptors) with retrovirus vectors (transcriptional targeting, permanent transduction and stable long-term transgene expression), and we are also pursuing strategies for mitigating immunogenicity and enhancing histocompatibility of allogeneic cells to enable production of "off-the-shelf" stem cells and chimeric antigen receptor (CAR)-T cells that can be universally transplanted to multiple patients without the need for harvest and genetic modification of autologous cells from each individual.
Cancer Biology & Cell Signaling
Virology & Microbial Pathogenesis
Development of gene therapy, oncolytic virotherapy, and immunotherapy for translational application to cancer (particularly CNS tumors), and genetic engineering strategies for regenerative medicine.
Websites