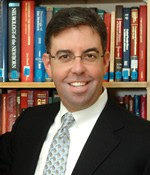 Elliott Sherr, MD, PhD
Director, Comprehensive Center for Brain Development
Professor
The lab uses a variety of tools (genetics, imaging, animal models) to study two important clinical domains: autism and epilepsy. We not only seek to discover the causes of these conditions but to develop new treatments. Below is a sampling of ongoing projects.
Ongoing Research: 
The genetics of epilepsy: We have focused on a specific group of epilepsies, the epileptic encephalopathies (EE), that can be associated with autism and intellectual disability. We recently published a manuscript (Nature. 2013; 501(7466): 217-21. PMID: 23934111) that used exome sequencing in family trios to identify novel EE genes and to show that de novo genetic mutations are key for pathogenesis. We are using similar tools as well as animal models (including using CRISPR tools for mutagenesis) to discover new causes and to study the specific mutations found in patients.
Genetics First Approach to Autism: The 16p11.2 copy number variations (CNV; both deletion and duplication) are two of the most common genetic events associated with autistic spectrum disorder (ASD). We lead a network of scientists  (SVIP; http://www.simonsvipconnect.org/) investigating the brain imaging changes (MRI, fMRI, MEG) and cognitive, and behavioral features of individuals with 16p11.2 deletions or duplications. By studying a group of individuals who all share the same genetic change, we hope to discover novel insights that explain how disrupted brain function can lead to the specific behavioral and cognitive changes associated with ASD. A recent publication (PMID: 24790192) highlights the potential of this approach.
Development of Blood-based biomarkers for autism: Advances in autism genetics and in the study of animal models provide evidence to suggest that some biochemical pathways are commonly affected in autistic patients. Our lab has shown that the activity level of specific selected intracellular signaling pathways are altered in ASD patients and that these measurements may be predictive of ASD status in presymptomatic children. Work is ongoing to elucidate the biology underlying these observations.
Gene discovery in human brain malformations: Our lab has shown that de novo and inherited genetic events play an important role in causing disorders of cerebral development, specifically focusing on patients with agenesis of the corpus callosum (ACC). ACC has a strong association with autism, as exemplified by Kim Peek, who has ACC and whose life was fictionalized in the movie, Rain Man. When novel ACC genes are identified, we develop animal models to investigate the implications on cerebral development. (See: PMID: 24098143 and PMID: 23453666).
The genetics of autism and epilepsy: studies in cerebral development and connectivity
Websites